You are interested? So are we!
We offer apprenticeships and dual study programs in quite a range of commercial and technical professions. Would you like to learn a new profession with curiosity and commitment? You are more than welcome to join us: We will train you so that we can take you over later on.
Professional training at United Internet is unique - because it is what you make of it. Together with you we'll organize your professional qualification so you can get the most out of your time here with us. It is our goal to integrate you into our company after your training and then develop you into an expert or leadership for us.
A few years ago we also decided to start training people very successfully who had had to flee from their home countries.
Divers brands, products, themes
Your training will be just as diverse as United Internet. Depending on the opportunities, your respective location offers, you can get a taste of different departments and explore different brands, working methods and technologies. No matter whether you deal with e-mail, mobile communication or servers - it will surely never be boring with us. Cross-functional training projects and, of course, the time you spend at vocational school or Cooperative State University complement the training contents of the departments.
How the training is organized
Our training offers and our study courses take three years. Apprentices alternate between vocational school and working in the company on a daily or weekly basis, while students alternate between theoretical and practical phases every three months. Academic studies will be taught at the Baden-Wuerttemberg Cooperative State University at Karlsruhe, Mannheim or Stuttgart, depending on the respective subject you study.
The first year of your training focuses on basics. Depending on your individual profession, you will practice programming, train professional customer communication or perform sophisticated data analyses with Excel. Depending on your specific location, you can then go into greater depth on topics of your choice and change departments every three to six months during your second and third year of training. In your final training phase, we work towards your future employment with us and prepare you directly for the start of your career.
IT: Server and Systems

Information Technology studies or IT Specialist training: Our system environments want to be programmed and operated by you. Move the internet forward together with us!

Apprenticeship:

IT Specialist in the field of System Integration
IT Specialist in the field of Application Development

Bachelor programs:

Communications and products

Develop the best products together with us, products inspiring our customers. How will you get there? An apprenticeship or study course in the following areas.

Apprenticeships:

Assistant for Marketing Communication
Assistant for Dialog Marketing
Media Designer Digital and Print
IT System Support Specialist

Bachelor programs:

Business Administration / Marketing Management
Business Administration / Digital Business Management
Business & Information Technology

Data and analyses

If you always look at things closely, like to be on top of everything and if you are not afraid of huge Excel sheets, the following professions might be just what you are looking for.

Apprenticeship:

Bachelor program:

Accounting, Taxes, Business Law with focus on Accounting & Controlling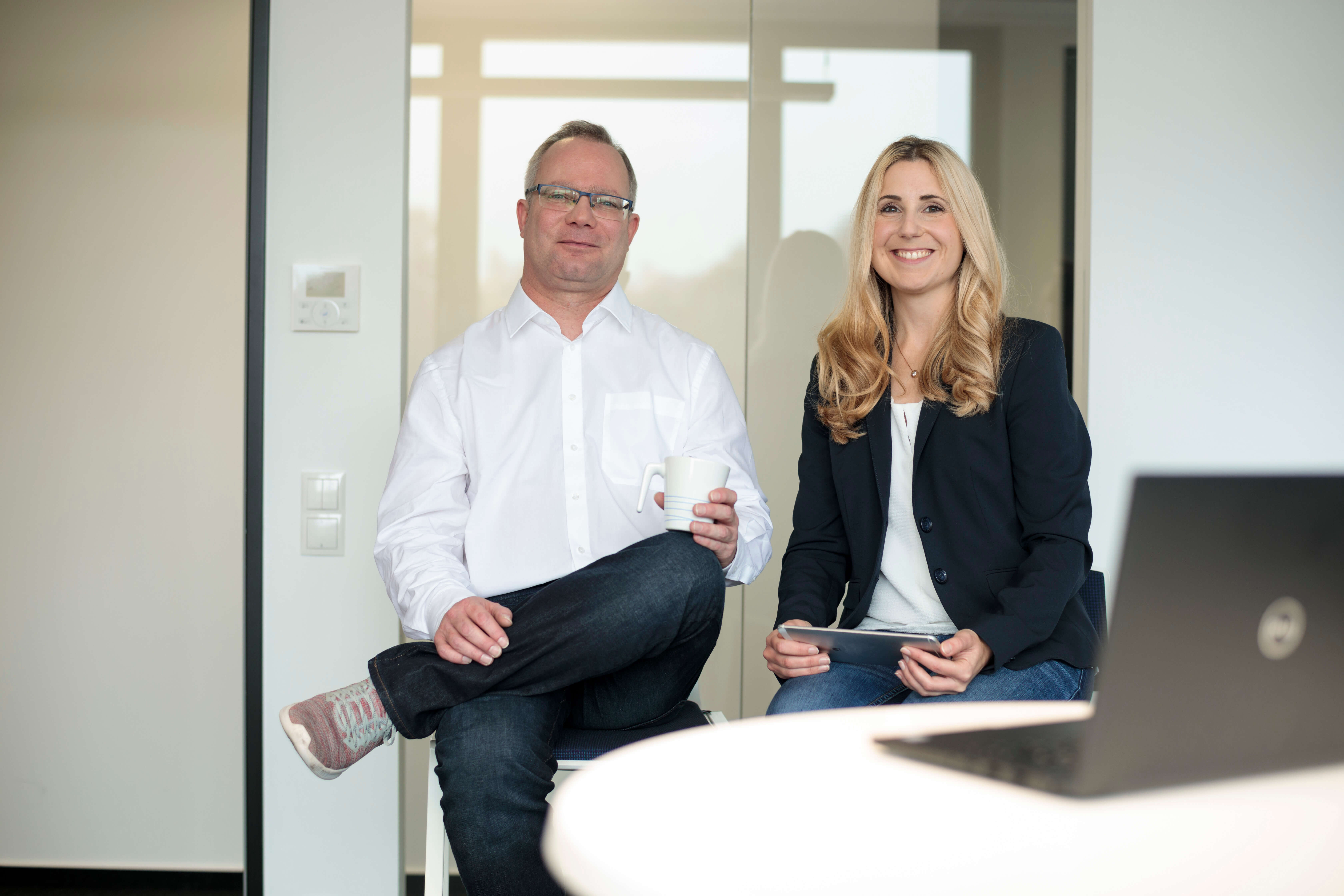 "Hello, we are Corinna and Felix, apprenticeship leaders at United Internet. We look forward to getting to know you and helping you find the right apprenticeship for you."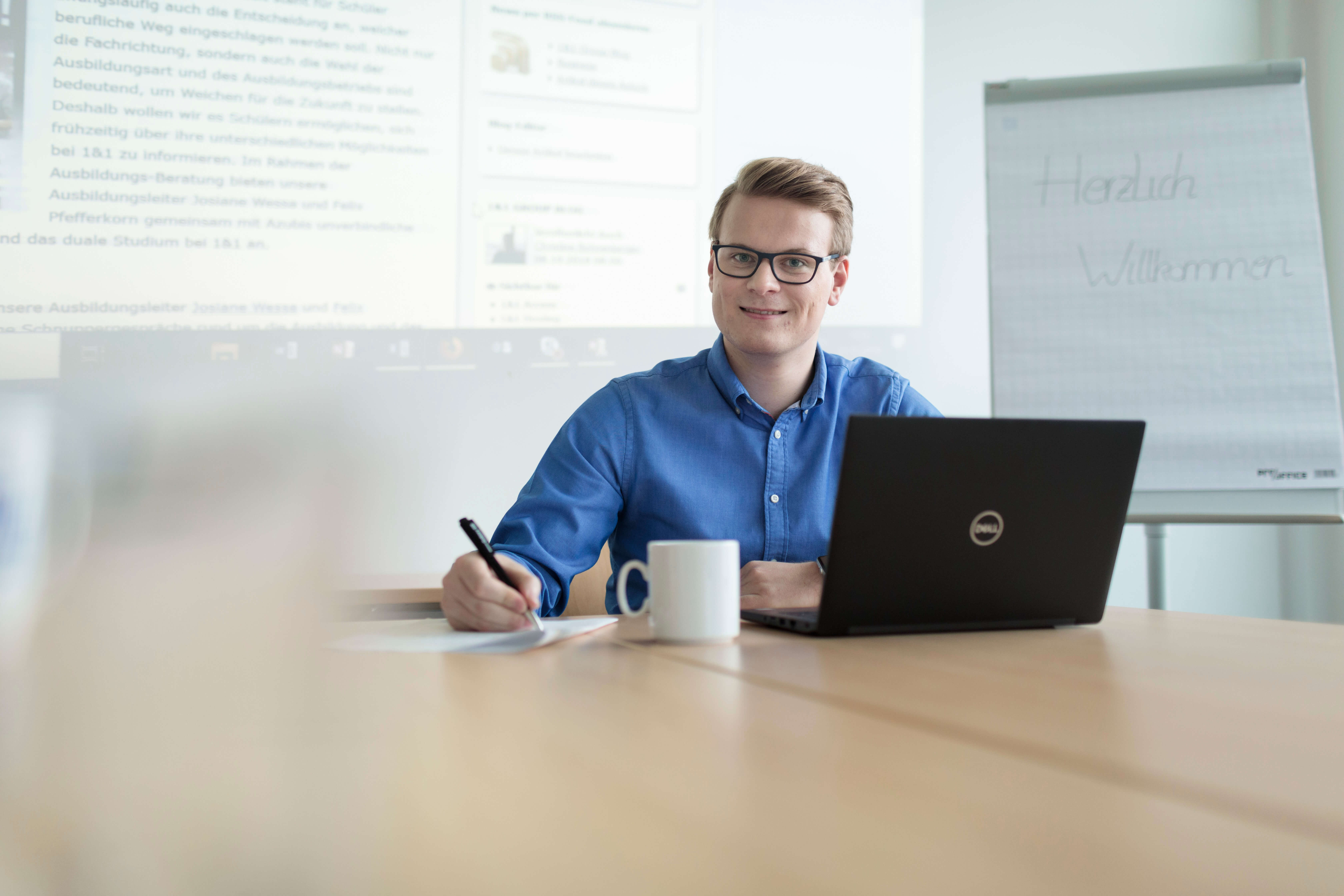 "Right from the start, I was allowed to take on my own projects here. Working together in the team and with the graphics department is a lot of fun."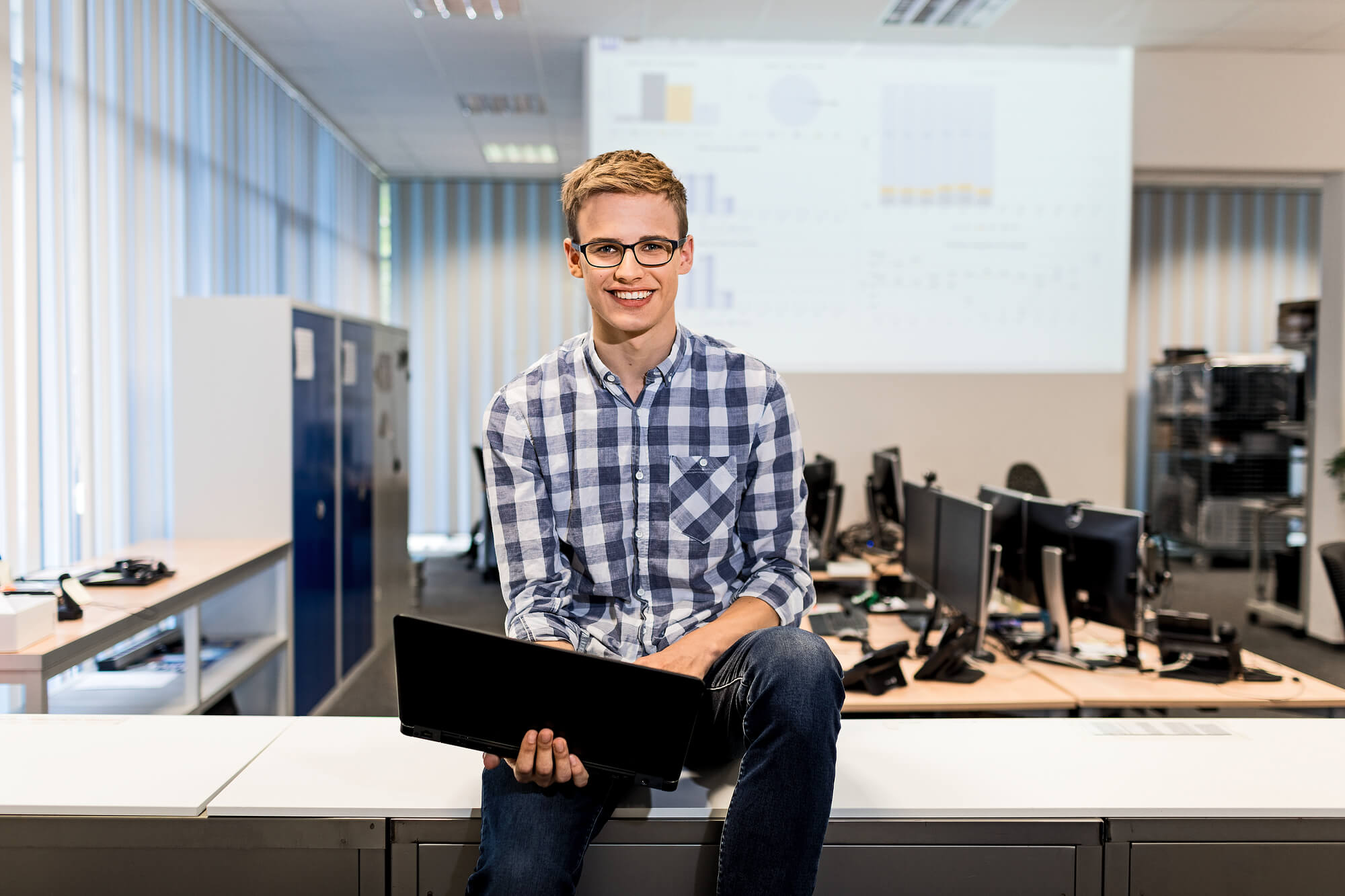 "Although I'm a trainee, I get to implement cool projects independently. I always have a competent contact person at my side. It's really fun to learn a lot quickly here."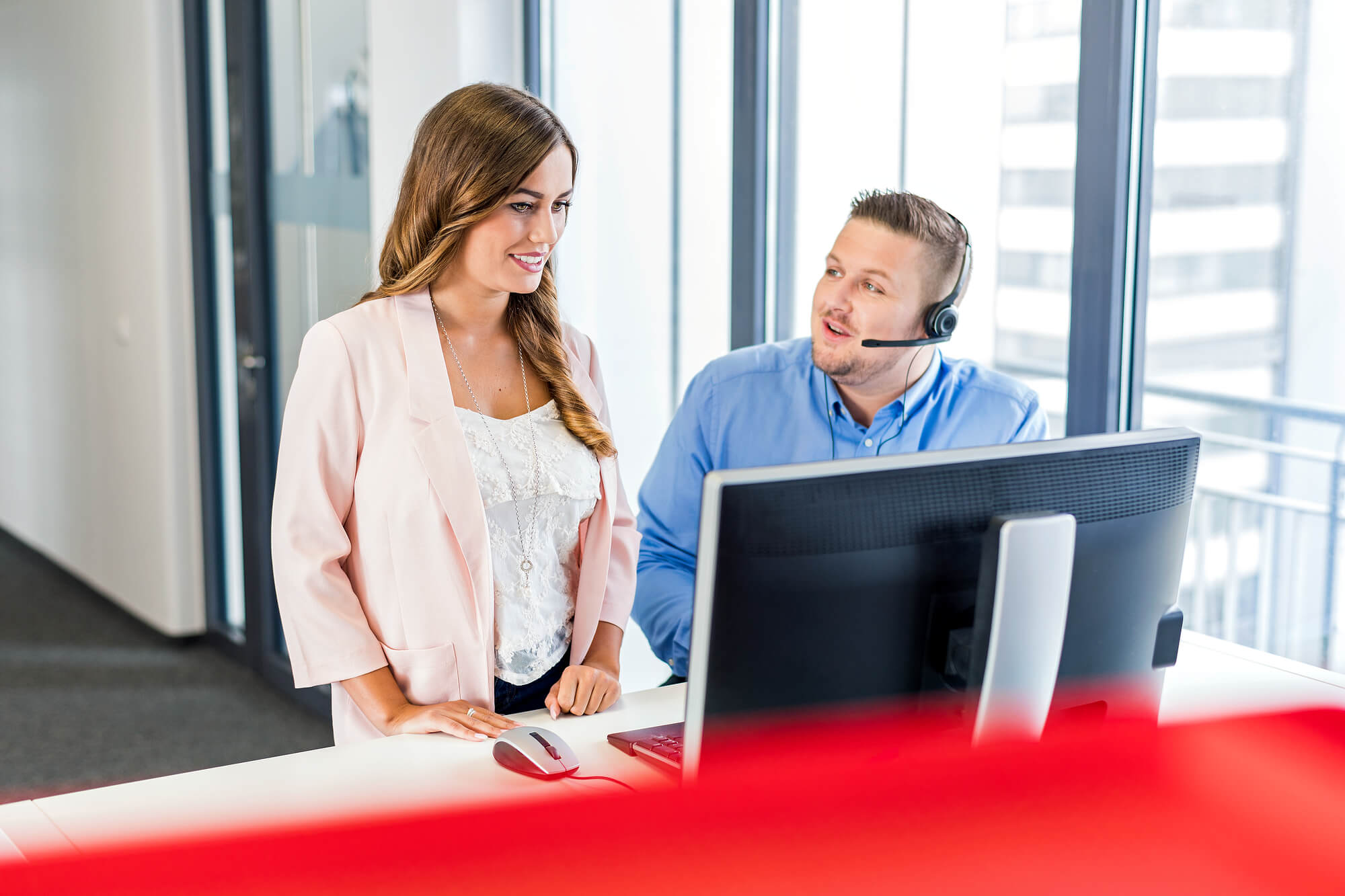 "Before, we could not imagine how many opportunities we will have in this job. Project management and technology consulting were great fun for us right away."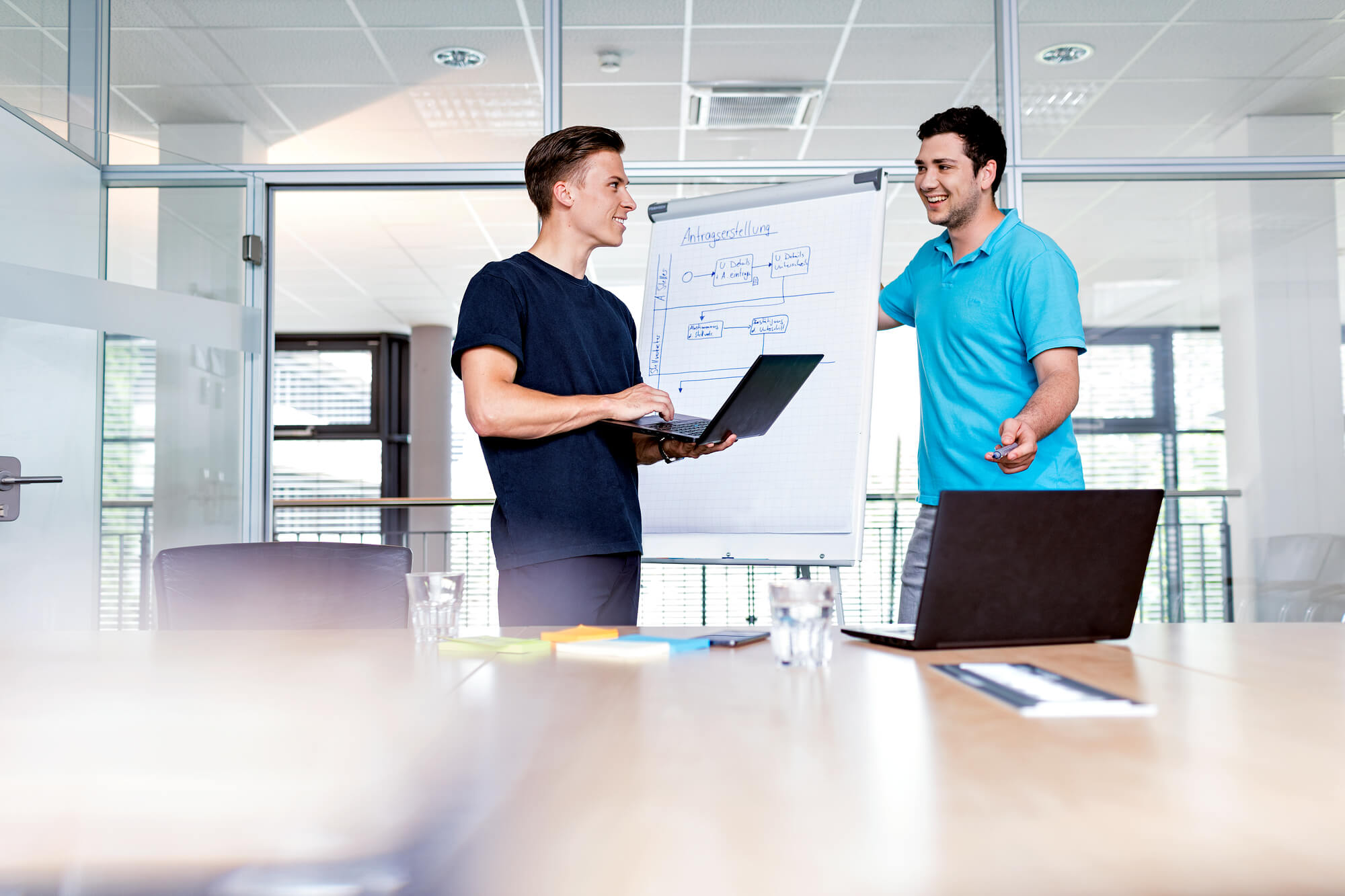 "What's particularly cool about the dual study program is that we get to know new agile tools, which we can then inspire our colleagues to use in the company. In addition, we are not an anonymous crowd in the lecture hall, but learn in small groups."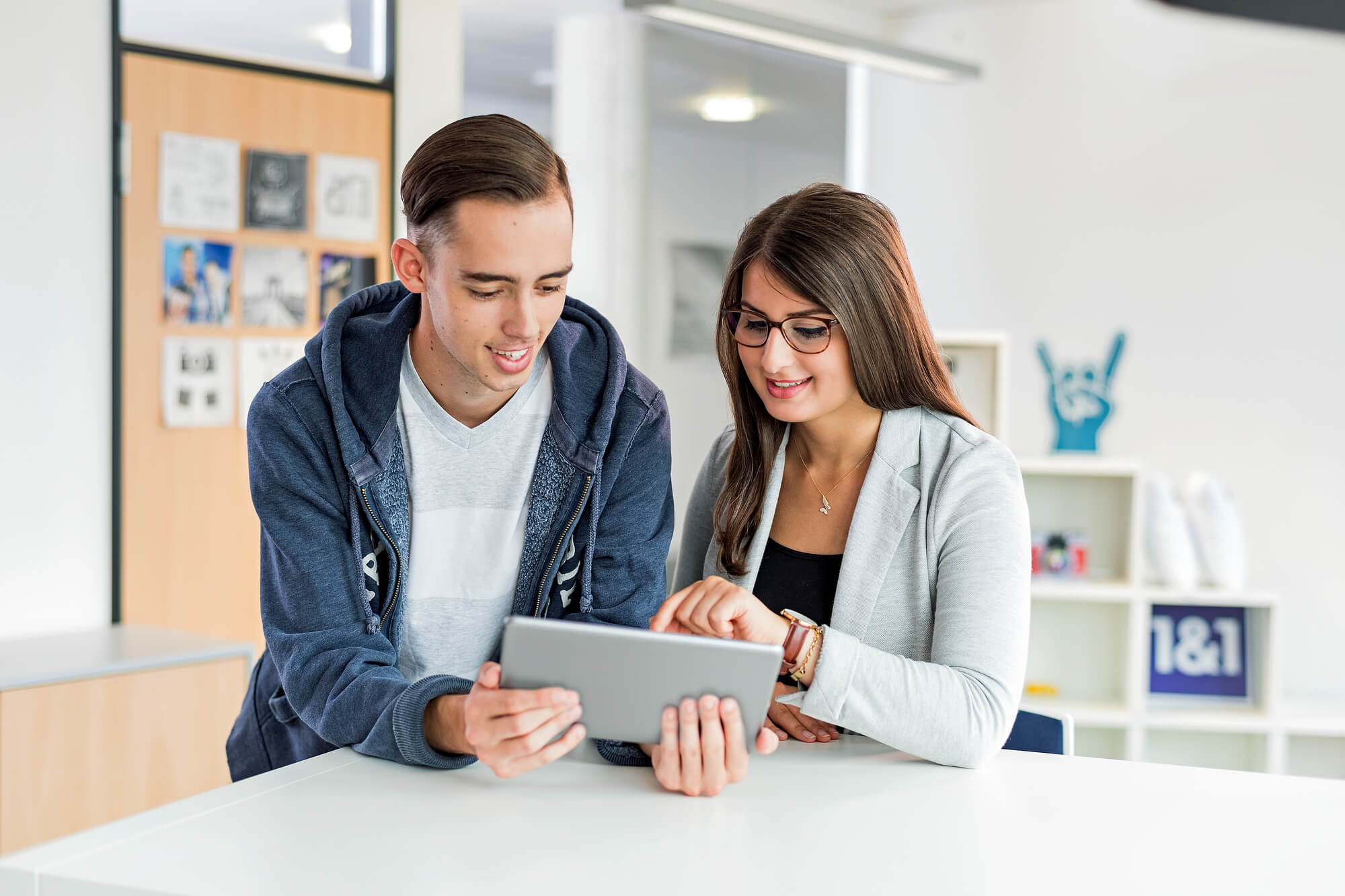 "It's fascinating to see how the processes interlock to manage such a large company - and the best thing is that we can already play a very active role in this during our apprenticeship."